Heckfield Place - A Curated Home in the Country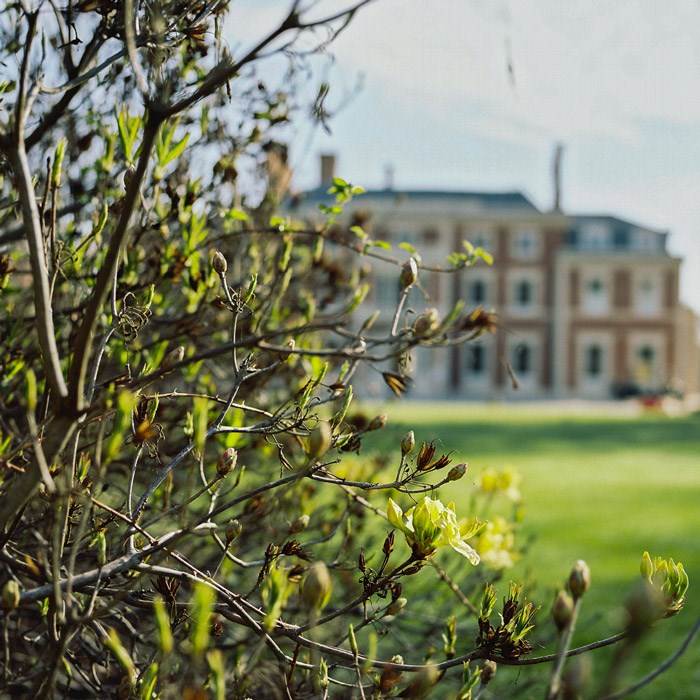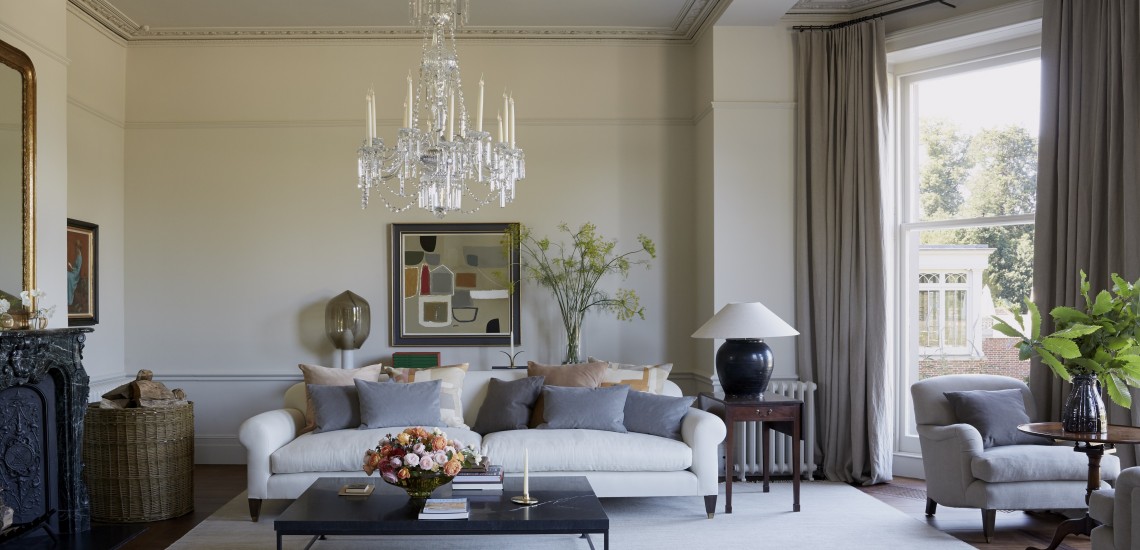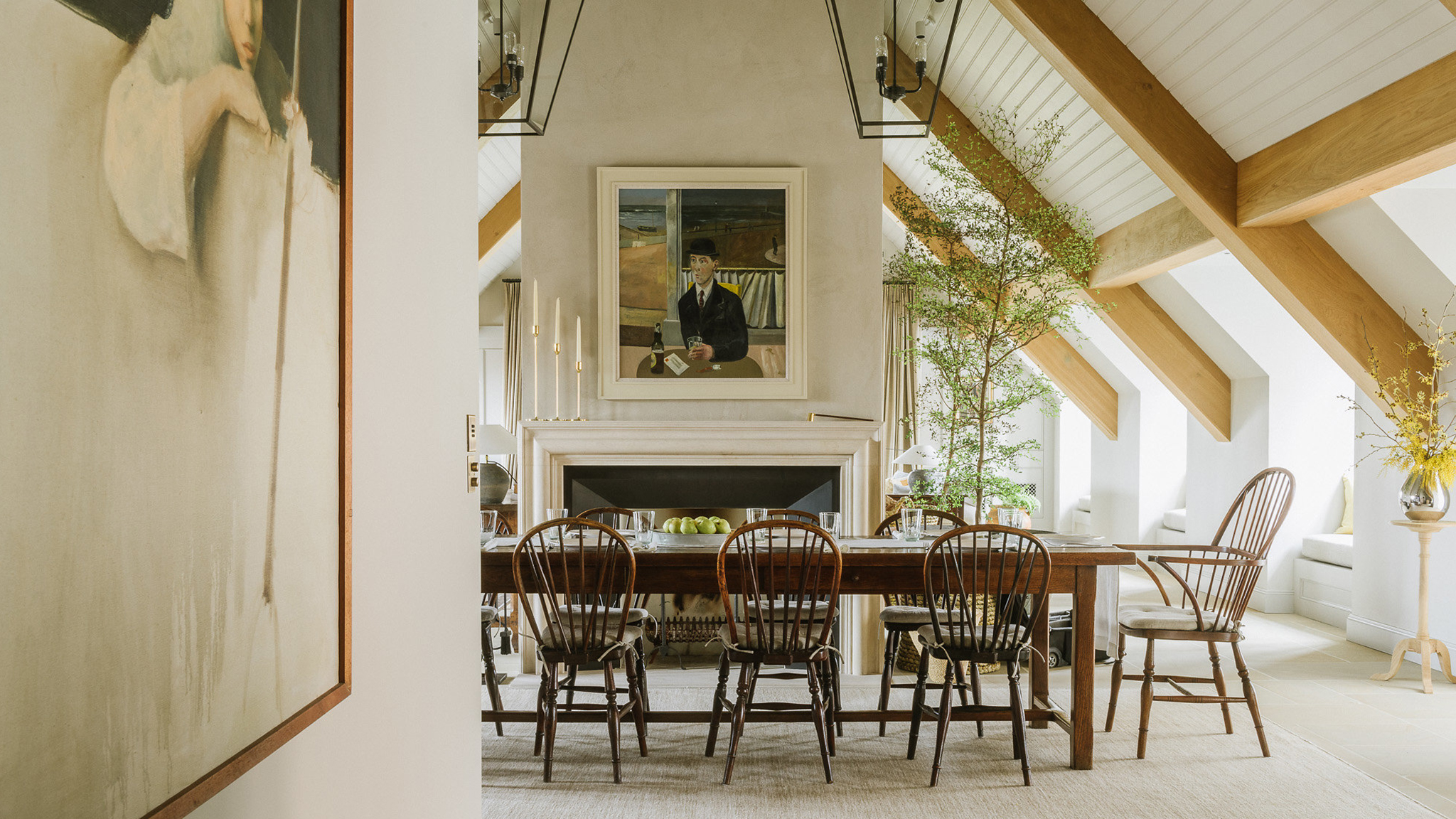 By Dorothea Gundtoft
"HECKFIELD HOUSE IS THE EPITOME OF GEORGIAN ELEGANCE, RE-DESIGNED TO BE EFFORTLESSLY WARM AND WELCOMING. AS ITS NEW CUSTODIANS, WE ARE PROUD TO OPEN THE DOORS ON THIS MAGICAL PLACE TO A NEW GENERATION OF GUEST."
Just one hour from London, we were greeted sophistically by the doormen and waiters, eager to take our luggage, right upon arrival at the glorious Heckfield Place. We couldn't fail to notice the level of security at the gate, which made the hotel feel more like a member's club. We were welcomed into the great hall, by waiters with trays, carrying infused water, refreshing after a car journey.
Heckfield Place still has an imprint of the Georgians that first marked out the area in the 1820's, but the renovation speaks towards a highly modern experience with respect towards the original building, that has taken years to complete. The owner Gerald Chan chose the young interior designer Ben Thompson (a protégé of Ilse Crawford) to renew the original high-end concept and make it more contemporary. Thompson chose handmade furniture using English oak, artisan tiles, and subdued colour schemes - modern and sophisticated, finished by the botanical setting created floral designer Kitty Grayson's elegant choices that blend finely with the surroundings. The living rooms with the original marble fireplaces, were curated with the latest selection of books, newspapers and magazines.
The gardens and surrounding parkland have all been restored, and we could experience a park that perhaps was not fully complete and grown to perfection, but rather newly shaped and ponds perhaps superficially laid, but still a beautiful landscape to walk through (you can borrow wellies and a raincoat downstairs, all by Hunter). Especially the large swing for two, attached to an old oak by the lake, is definitely worth trying - a great place to unwind, or the greenhouse with the herb garden is a must-see.
The place feels a lot more like an extended home than a hotel, with walls covered by fine examples of 20th century art, all picked and curated by the owner. The very English colour scheme and style, with hints of Scandinavian touches here and there, are perfectly combined to create a tranquil atmosphere. The style of the restaurant Marle, run by the chef Skye Gyngell, is minimal with a focus upon botanical aspects, wood surfaces and marble. We dined in the orangery-style building, where we enjoyed a simplistic menu, using the local produce, with a focus on the ingredients and the taste instead of too many condiments. Gyngell is Australian, but has become one of the most acclaimed chefs in Britain, after the succes of Petersham Nurseries, winning a michelin star, and working as a food editor for Vogue. She has worked at The French House in London, after training in Sydney and Paris. Do check out her three books, A Year in My Kitchen (2006), My Favourite Ingredients (2008) and How I Cook (2010).
Later we found the dark bar, hidden behind a velvet curtain, where they can make you just about any cocktail you might fancy - I tried to request my own favourite; a gin based cocktail with passion fruit and egg white. They didn't have passion fruit on the grounds, but instead they used another tropical concoction to receive a similar taste, different but devine. The stable piece of the bar, has got to be the enourmous disco ball hanging from the ceiling – one we would have liked to see in action.
There might be some basic items needed, such as a selection of sandwiches for lunch, as we were given the evening menu next day, and just felt like something simple, after the fine gourmet menu the evening before, would have been nice. They managed to create two cheese sandwiches, even though it felt slightly silly to have the highly attentive staff, place napkins in our laps. A simpler and more down-to-earth menu would be lovely to see in the future, perhaps a relaxed daytime café or pub on the grounds, similar to the options available at the Thyme hotel in the Cotswold.
The rooms have everything you can think of; from coffee-table books, a desk with a handpicked flower from the garden, a mini-bar packed with homemade biscuits, their own cordial, special tea's, botanical spirits - probably the best selection I've seen in a minibar, apart from the almost too complicated tea-making/ filter coffee devices, to make your own micro-brew, and what looked like a surgeons instrument layout of ebony cutlery/ mixers/ sieves: sometimes a simple teabag is enough.
I greatly enjoyed the design and layout of the beautiful large bathroom with a shower and a bathtub, with views of the court yard, and their own bath products; Wildsmith Natural Skincare Range, inspired by 18th century hortisculture, using herbs from the grounds. Before bedtime, I just couldn't find the general switch for the lights which was controlled by a central device behind a plant. Sometimes an old fashioned on/off by the bed makes life a bit easier. I loved the selection of books available on the nightstand, ranging from Jane Eyre to Seneca – I definitely felt like one night wasn't enough to explore everything properly.
The hotel also offers everything within the gym, yoga and pilates world, from a movement studio created by lifestyle specialists at Bodyism, or you can choose to relax in their grand cinema, showcasing indie films, documentaries and talks – open to the public as well. Soon they will also open an infinity pool available in 2019.
A perfect way to round up a stay, concluding that all the details are very much appreciated by any design-afficionado, who enjoy the style of Ilse Crawford and generally that in-between look of somewhere simplistic but still cozy due to the choice of warm materials. It's hard to come across a place with more attention to detail.
TO VISIT, BOOK HERE HECKFIELDPLACE.COM