Travel ideas from Swedish stylist & editor Columbine Smille
As one of the leading Swedish bloggers, Columbine Smille, founded her career as the assistant of Elin Kling. This companionship turned into a strong collaboration, founding Swedish magazine STYLEBY, with Columbine hired as their Fashion Director. Today she is represented as a stylist by Lund Lund Agency in Stockholm, and a co-founder of Space Matters; A creative digital collaboration between women in fashion.
Can you tell us about some of your favorite places to visit?
I recently visited Marrakech, a city that I fell very much in love with. For me the most magical moment of the trip was going out to the Agafay desert sleeping in tents, eating great food, listening to the tangible impression of absolute silence and seeing the sun rise behind the Atlas mountains at Scarabeo camp. I love Paris, of course, and always make sure to pay a visit to Septime La Cave for a glass of wine (and then maybe dinner at Clamato) and Odetta vintage for treasures from past collections.
What currently inspires you in your work?
I often have a certain feeling, or emotion from which I put together all of my ideas. It sounds sort of corny, but that's the way I work and I easily get obsessed with everything (art, literature, music) that convey and reflect that state of mind, or at least my perception of it. It's so hard to narrow it down but I love the works of Ana Mendieta, Helena Almeida, Isamu Noguchi, Anish Kapoor, Yayoi Kusama. Also the portraits by Egon Schiele has inspired me a great deal as well as Joseph Szabo's "Priscilla" and Gustav Klimts "Philosophy". But of course, I'm very blessed to be able to travel a lot in work, which I'm very grateful for, nothing can be as inspiring.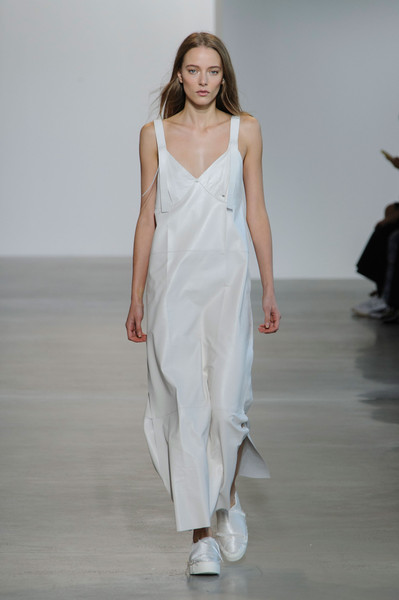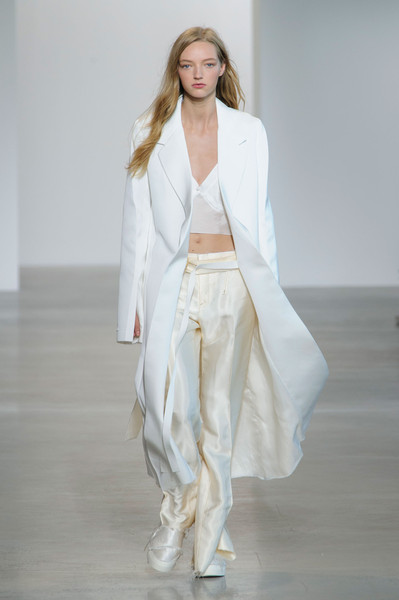 Any collections, shows, trends, or style you would highlight for Spring 2016?
Loving the casual bedtime look a la Calvin Klein collection wearing slouchy silk pants with silk camisoles/jackets and flat slip ins but I'm always a sucker for deconstructed shirt pieces, spotting a lot of wishlist pieces at
Jacquemus.
You have traveled widely, along the way several fashion weeks; do you have a show that you will never forget?
Last season seeing the Chanel show at the Grand Palais. The show space was made into a Brasserie and you where invited to have breakfast (Crossiants, coffee and champagne, of course) at the bars on the runway before the show.
Do you have any plans yet for Spring 2016?
As for now work is hectic but it's been a really great start of 2016 so I will keep focusing on that. I will try to spend a bit more time in New York but for now I don't have any exact plans, that's the beauty of this job; you never know what's going to happen!
Favourite shops/ boutiques that you can't live without?

I love
Re see
and
Vestiare collective,
in Stockholm the interior design store
Svenskt Tenn
is a favourite.